News from the Chairman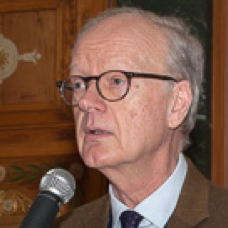 Dear web visitor,
Dear friends of the NTAB,
Welcome to our website and, to newcomers, thank you for showing interest in our great association!
The National Trust Association Belgium (NTAB) – or 'Association of National Trust members and supporters living in Belgium', its official name – has been in existence since 1997 when the National Trust took the initiative to invite its members in Belgium to meet and to set up a local Supporter Group. At the time, some thirty volunteers, Belgian and British, signed the NTAB constitution and elected a steering Committee.
This initiative proved to be an immediate success. Up and until today, NTAB has been a vibrant organization, thanks to the enthusiasm of its membership and the commitment of its Committee members, all volunteers.
The purpose of the NTAB is twofold: to promote the spirit and the work of the National Trust, as well as to organize activities in Belgium that make the membership of the Trust more enjoyable for members living outside the United Kingdom. We do this by organizing outings to places of interest in Belgium (chateaux, gardens, historic buildings …), annual trips to NT properties in Britain and, occasionally, trips to London.
All our activities reflect the unique spirit of the National Trust, with its special focus on heritage and outside life. It is this spirit that brings us together.

If you would like to become a member, please do so by clicking "join". We offer two types of membership: the Standard Membership for those who hold a membership card or volunteer card of the National Trust in the UK and the Associated Membership for those who do not hold such cards but want to join in our programme and support the NTAB. Please note that our membership fees are kept low so as to allow as many of you to join us on our activities.
I'm sure you will find your membership worthwhile.
Our website lists the outings we will be organizing during the coming months and is regularly updated when new events are being decided. So, please continue to check our website regularly as our planning may also change depending on unforeseen circumstances or for organizational reasons.
And if you would decide to join, I will be very happy to introduce you to our members on one of our upcoming events.
August 2023
Jan baron Grauls
A great association to join