Sint-Truiden, a Winery and our Annual General Meeting
Sint-Truiden, located on the southern edge of the province of Limburg, is surrounded by hundreds of hectares of apple, pear and cherry orchards. In spring, the blossoms color the landscape white and pink making it a popular tourist attraction.
The city owes its name to Sint-Trudo, a Frankish nobleman who founded a community of monks here in 665, which would later develop into the abbey of Sint-Truiden.
We start our journey with a visit to "Huis Nagels", a remarkable notary house from the end of the 19th century. The eclectic interior consists of a successful combination of styles, Gothic, Louis XV, Egyptian decor, … The owners, who lived in the UK for several years, will show us around in English and Dutch. At the end of the visit they offer us a light refreshment.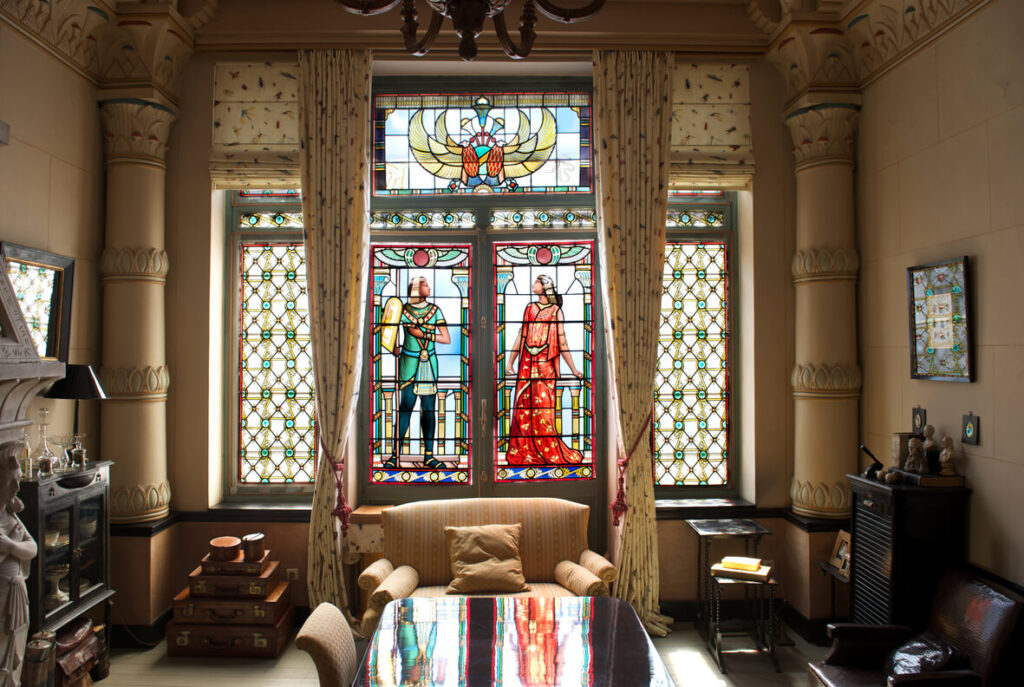 On the way to the restaurant, Peter Dufaux, NTAB member, resident of Sint-Truiden and former deputy mayor for monuments, takes us along the most important historical highlights, such as the market square, the town hall with belfry tower, the Church of Our Lady, the abbey tower, …
Our AGM (Annual General Meeting) takes place in the restaurant.
After lunch there is an opportunity to have a look at the nearby beguinage with its 13th-century Sint-Agnes church, famous for its 14th-16th C. murals. In 1998, UNESCO registered the site on the World Heritage List, along with several other Flemish beguinages.
A short drive takes us to the wine estate "Gloire de Duras" for a commented tour (EN – NL) and tasting of the local products.
We conclude our outing with a farewell drink in the nearby Wilderen distillery and brewery where you can also taste the regional craft ale.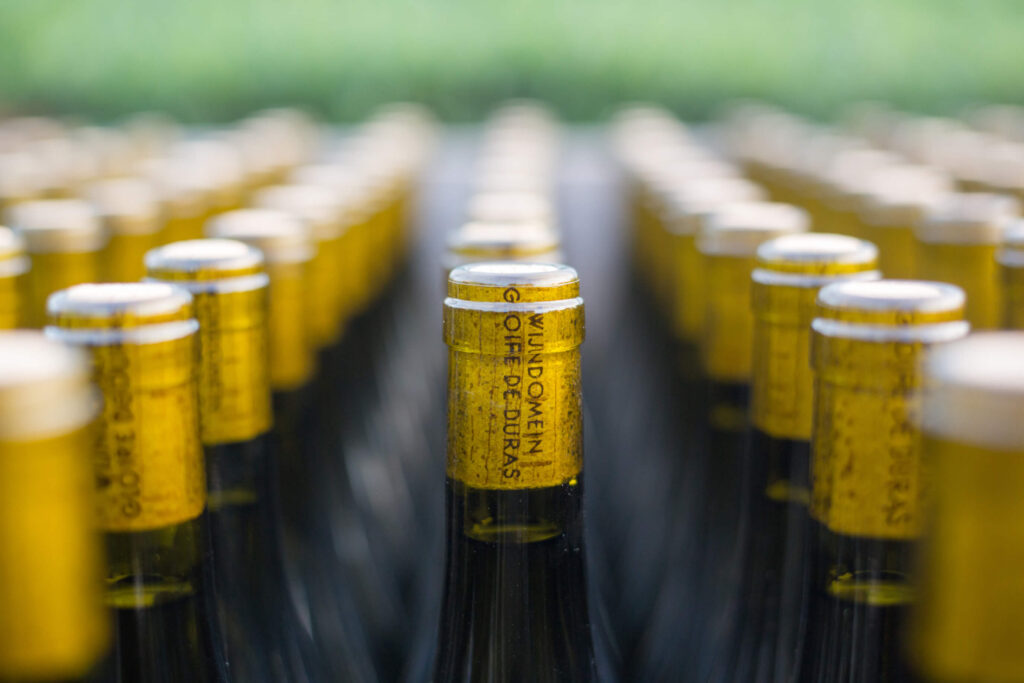 How to get there:
By car: E40 exit 25 (Sint-Truiden) or E314 exit 25 (Halen).
By train: Railway station Sint-Truiden
PLEASE NOTE: If you arrive by train, you will get a time and distance bonus because Huis Nagels, where our day starts, is only 200 meters from the railway station. So you don't have to walk all the way from the station to the Veemarkt car park. On the contrary, the group of motorists will walk some 20 minutes to join you at Huis Nagels, Stationstraat 35