Lier – Lierke Plezierke
Lier (Dutch pronunciation: [liːr] is a little town in the historic Duchy of Brabant, arguably on the outskirts of Antwerp.  The city centre is surrounded by the river Nete, around which it grew. In 2018, Lier had a total population of 36.000.
Lier is known for its beers (which include Caves), its patron saint St. Gummarus and 'Lierse vlaaikes' , traditional cakes. It is also home to the world headquarters of Van Hool, a global bus and coach manufacturer.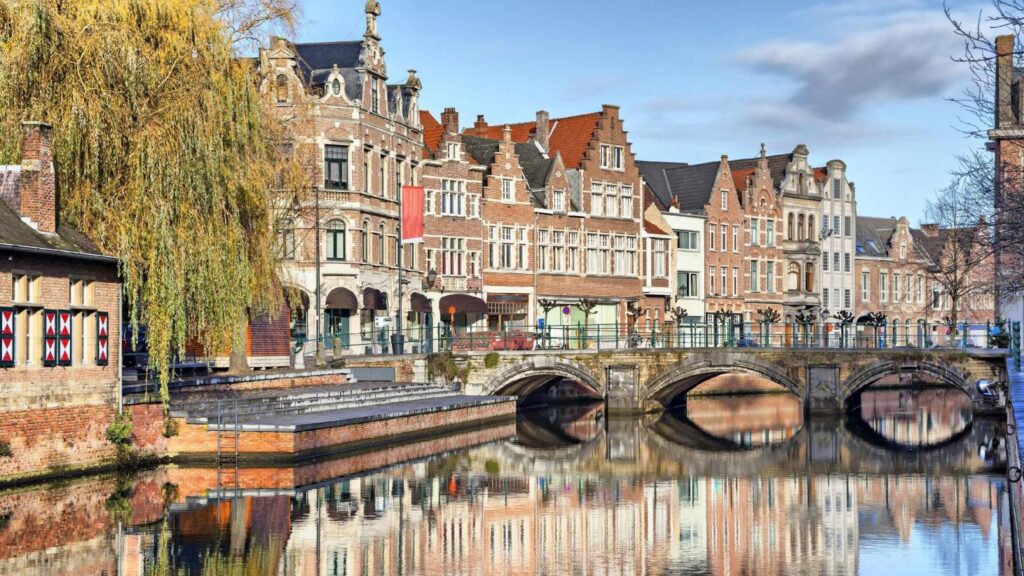 The programme will begin with a brief visit inside the Stadhuis on the Grote Markt (usually closed on Saturday but they have kindly agreed to open it briefly for us. It is definitely worth it).
Then there will be a 2 hour guided walking tour of the town, which will include historic places such as the Zimmer Tower, the Beguinage and the Saint Gummarus Church. Lier is also the birth place of the writer Timmermans and it has its own special kind of lace. The inhabitants of Lier are known as "sheep heads" – no doubt the guide will explain!
The tour will be followed by lunch at  restaurant 'Het Moment' on the Grote Markt. Vegetarians, please specify upon registration.
After lunch we will visit the Stadsmuseum, this time without a guide, but the Tourist Office reassure me that there will be sufficient information available so that a guide is not really necessary . There are detailed brochures available in Dutch and English. This means that everyone is free to visit the museum at their own pace.