Antwerpen: Migrants and Textiles
Our first outing in 2020 will be in Antwerp, to two widely different locations. Please note that moving between locations will be on foot – 2 distances of c.850 metres, requiring about 15 minutes each.
The Red Star Line Museum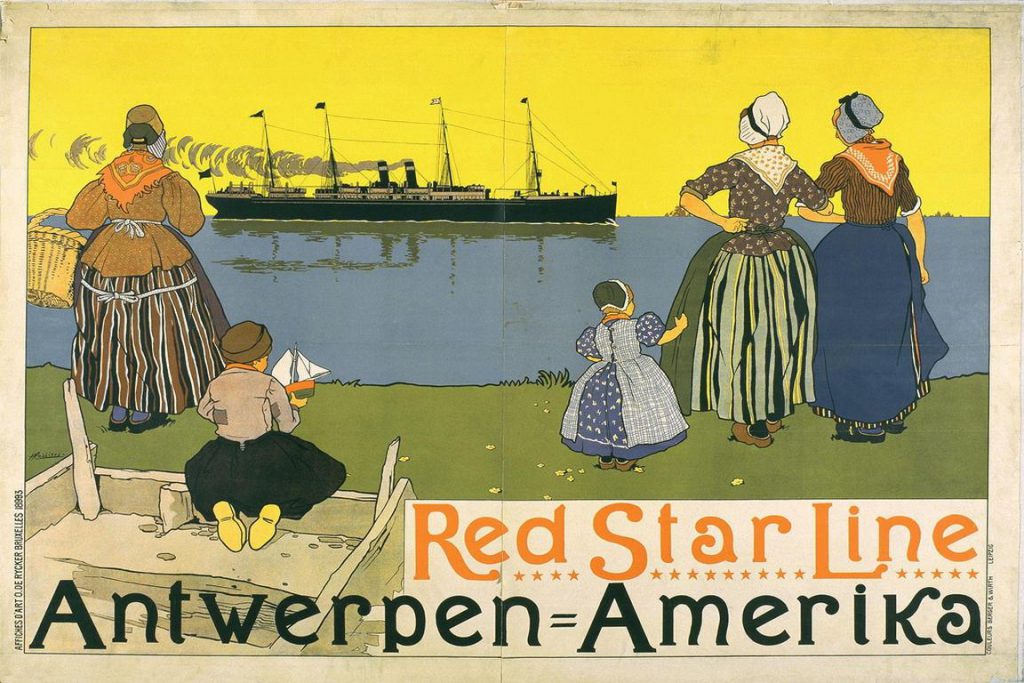 With their whole life packed in a few suitcases, millions of people sailed from Europe to America after 1800. The United States and Canada were the promised land for fortune seekers and everyone looking for a better life. For many people, the trip to the New World began in a warehouse in Antwerp. Red Star Line ocean steamers paved the way to a new life for about two million men, women and children between 1873 and 1934.
The Red Star Line Museum is a journey into the past and an encounter with the present. Although the face of migration has since changed the human aspect of migration continues to be a timeless and universal phenomenon.
Felix Pakhuis
We shall be having lunch at this former warehouse, now home to the archives of the City of Antwerp, as well as a restaurant complex.
HeadquARTers
HeadquARTers is the command centre of Katoen Natie, an international logistics operator based in Antwerp. Its beating heart is located in the HeadquARTers buildings in Van Aerdtstraat.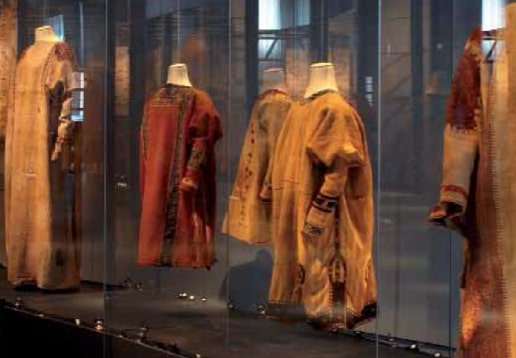 Nowadays, great art tends to be exhibited in galleries and museums. However, great art used to be a part of daily experience. It was found in churches and castles, in mansions and palaces, in courtrooms and town halls. In the HeadquARTers buildings, Katoen Natie renews the tradition of bringing art to life, creating symbiosis between entrepreneurship, architecture, art, and history.
Katoen Natie's HeadquARTers is a unique workplace with an authentic feel. The old warehouses have been converted into an atmospheric working environment where each room is different from the next. The presence of the artworks help to create this variety. The art fosters both inspiration and a sense of community as it encourages informal encounters among employees.
HeadquARTers houses a permanent exhibition "3500 Years of Textile Art", one of the world's most extensive displays of antique textiles, which we will visit with a guide today.
Please remember that Antwerp is very difficult to navigate by car and public transport can be erratic!

If you are coming by train, the meeting point can be reached by tram 15, changing to tram 7 at Meirbrug. Get off at the MAS and walk the remaining 450m to the Red Star Line. There are buses which do not require a change, but there is then a walk of over a km.

By car: Parking Rijnkaai is near the Red Star Line. Here you pay as you enter (€3.80 for up to 24 hours) and automatic number recognition checks you out as you leave, so no barriers.

There are also several different cycle, scooter and moped schemes operating in the City.