A Pilgrimage to the Isle of Iona
A virtual Scotland tour seems like a perfect event when it is not possible to get together in person.
In AD 563, St. Columba and twelve companions sailed across the Irish Sea in a small wicker boat and landed on the coast of Iona. Since then, this small island has been a place of pilgrimage for people from all over the world.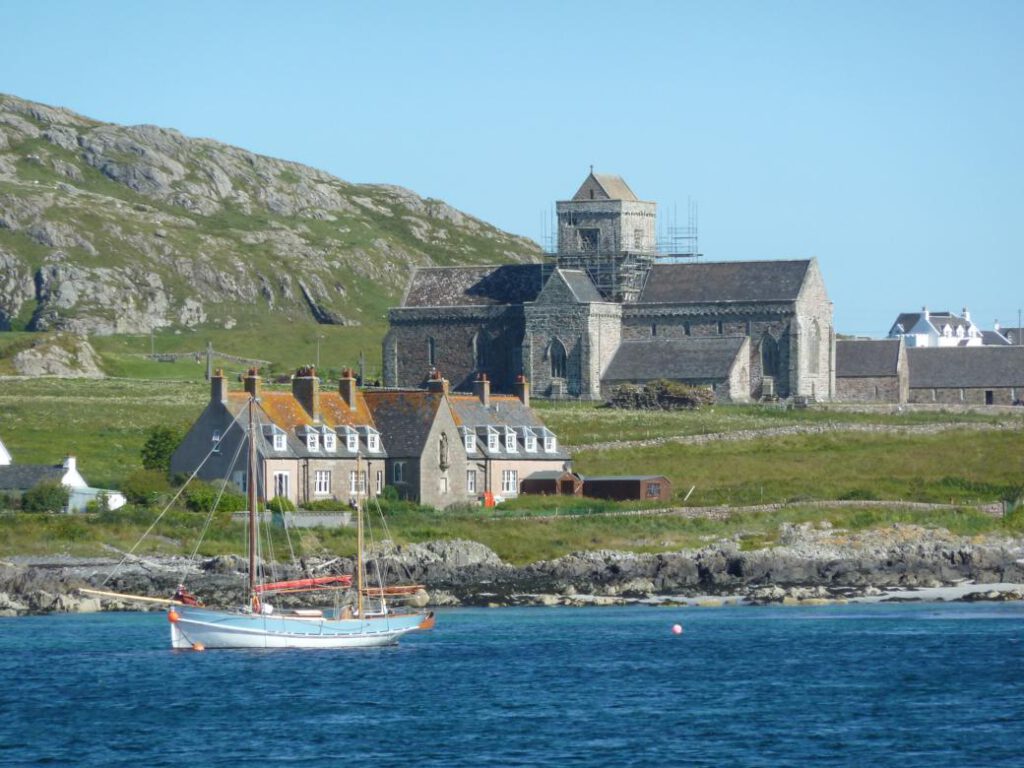 From the comfort of your own home, you can now join the pilgrimage and an exploration of Iona's history and culture, curated and narrated by Andrew Baxter, an experienced and professional Green Badge Tourist Guide.
The tour is organized by Andrew in a private Zoom call, accessible only to registered NTAB members and their guests. The technology is simple. All you need is a good, reliable internet connection.
Forget boring online lectures with Powerpoint, this vibrant virtual tour will make you feel like you're actually traveling the area, using video, images, Google Earth and Street View and live commentary.
Register in advance by paying the small fee as indicated. We then will provide you with the login code.
Note: The fee is per device (laptop/PC/tablet) that you connect, in other words: per screen – not per person.
If you're new to Zoom, we recommend that you join the virtual tour approximately 15 minutes before start time to allow for possible adjustments, to be sure all is ready. For a handy printable guide with step-by-step instructions, click here.