Tongeren, Teseum & City Walk
The city of Tongeren is proud of its status as the oldest city in Belgium. During their conquest of Gaul in the 1st century BC, the Romans installed an army camp on the site of present-day Tongeren, which later developed into a Gallo-Roman settlement. The area was inhabited at that time by the Gallic tribe of the Eburones who, led by their illustrious leader Ambiorix, fiercely resisted the invaders before they were finally defeated.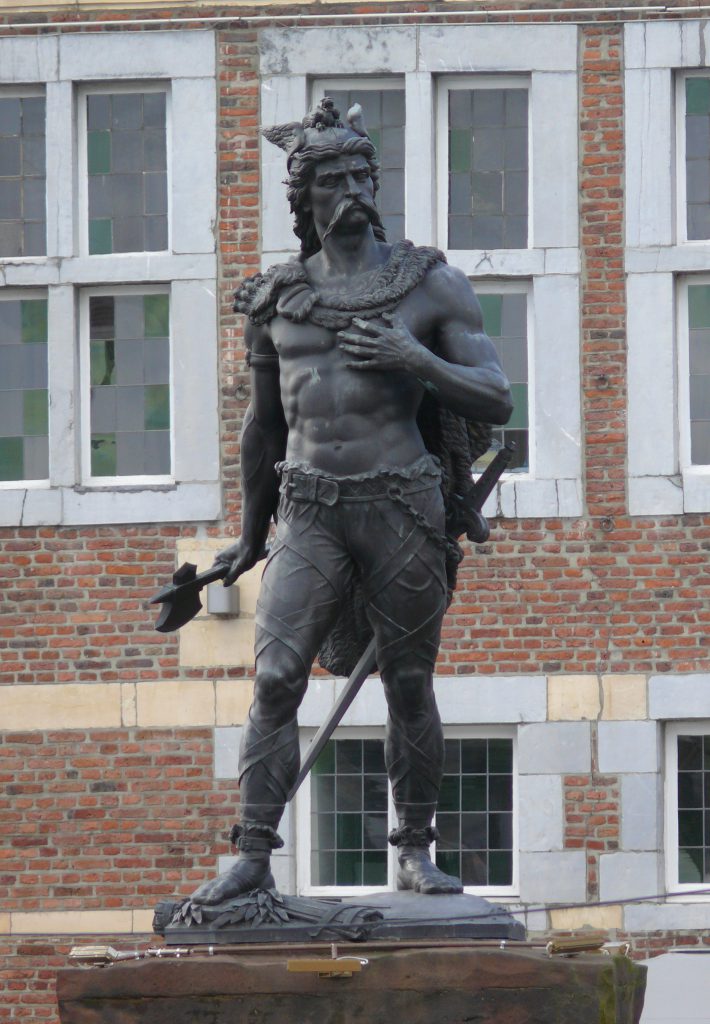 Under Roman rule, "Atuatuca Tungrorum" grew into one of the largest trading cities in Northern Gaul. The remains of an aqueduct, a temple and the imposing Roman city walls bear witness to this.
After the fall of the Roman Empire and several centuries of decline, the city experienced a revival at the beginning of the Middle Ages. A new city wall with gates and towers was erected. Churches, monasteries and a beguinage arose within these walls.
The most impressive building is undoubtedly the Basilica of Our Lady, considered a masterpiece of the Maas-gothic art (the gothic style along the river Maas/Meuse). During archaeological excavations (1999-2008) in the basements of the church, important finds were discovered about the history of the city, including the 4th century Roman church of St Servatius, the first bishop of Tongeren.
These finds, as well as the rich church treasure, are collected in the 'Teseum'.
We start our day with a guided tour of the main sights of the city: the statue of Ambiorix, the basilica, the beguinage with its church and the "Moerenpoort", the only remaining medieval city gate.
We take lunch at 12.00h, at "De Infirmerie", Sint-Ursulastraat 11.  A two course lunch with one drink and coffee/tea. Vegetarians please mention your option at registration.
After lunch we walk to the Teseum for a guided visit to the treasury of the basilica and the Romanesque cloister.
For our exploration of the archaeological site under the basilica we use individual audio guides, because space down there is limited.
We will end our visit to Tongeren in the Bistro Bacchus next to the Gallo-Roman Museum with a cup of coffee / tea and a wedge of fruitcake (known locally as a "Limburgse vlaai").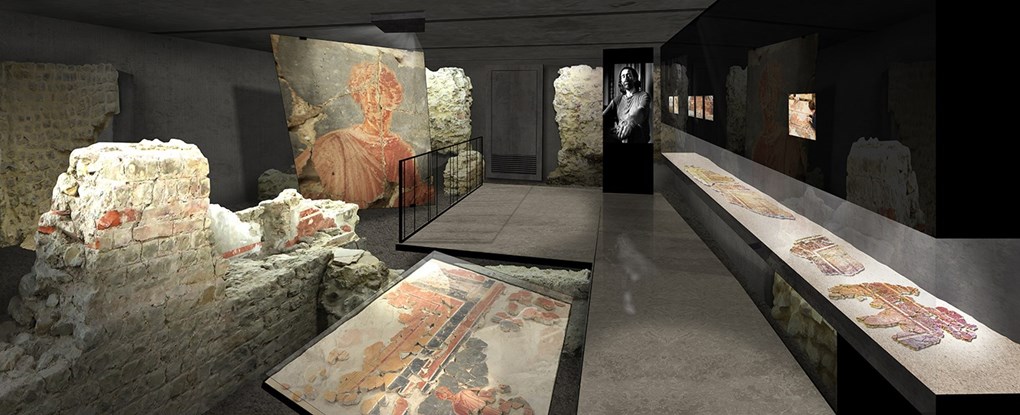 There are several paying car parks in the center near the meeting point: - Parking Center (GPS: Sint-Maternuswal), - Parking Grote Markt (GPS: Hondsstraat), - Parking Julianus (GPS: Clarissenstraat)
Free parking on the Dijk ( 400 m from our meeting point).