Dinant, the Citadel and the Château of Freyr
A TOUCH OF THE RIVER MEUSE AND ITS CULTURAL AND HISTORIC HERITAGE
Situated on a rocky outcrop 100m above the river Meuse and overlooking the town of Dinant, the citadel,  which we will reach by cable car, will submerge us in the rich, eventful but also troubled history of this part of Belgium and Wallonia.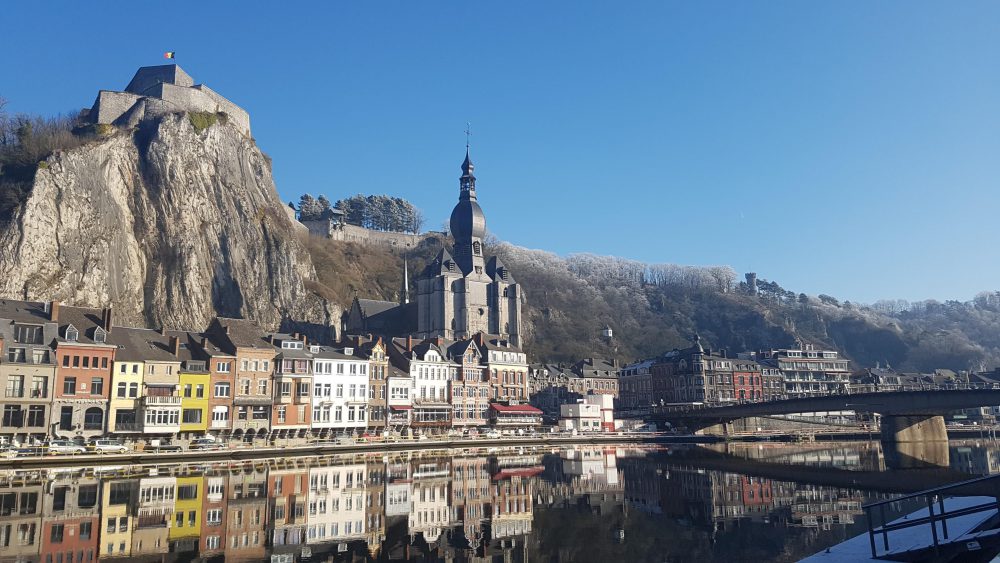 In the Middle Ages Dinant was the 2nd town of the Principality of Liège and was proud of its "dinanderie" (copperwork) and was associated with the Hanse in Germany. We will learn about the sacking of Dinant by Charles The Bold, Duke of Burgundy, and his troops in 1460, the construction of the towns' fortifications by Vauban, Louis XIV, genial architect, life under the Dutch garrison and the horrors of WWI. But above all the Citadel, which has been converted in a museum of weapons and history, will impress us by its gorgeous setting and its stunning views on the Meuse, Dinant and surroundings.
Following lunch in the Citadels' restaurant " les Canons" we will head for the Castle of Freyr by boat which we will reach after a 45 minutes' cruise.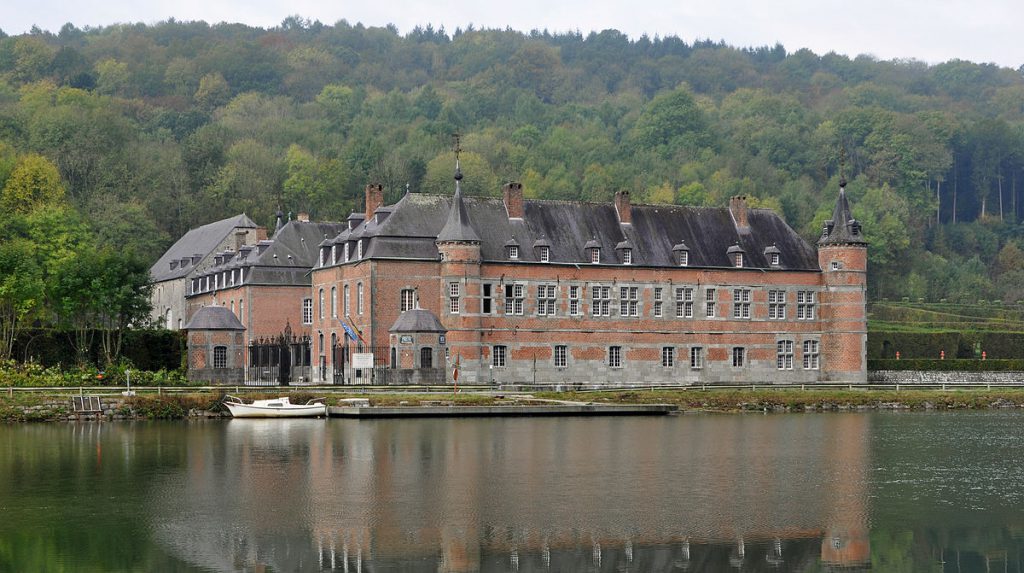 The Castle of Freyr, situated on the left bank of the river Meuse,  is the former summerhouse of the Dukes of Beaufort-Spontin. The castle is famous for its harmonious premises which were furnished by the 20 generations who have been living there. The walled terraced gardens, in the style of le Nôtre, the babbling of the fountains, the perfume of the 300 years old orange trees and the 6 km of hedged small mazes will seduce us not only by their splendour but also by their delicate intimacy.
13.00 lunch in restaurant " les Canons" (Citadel). Two courses including 1 glass of wine/beer/soft drink plus coffee or tea. Vegetarians please notify at registration.
If you have registered and paid for this event, let the organisers know, preferably by e-mail, and they will arrange for a more detailed programme and more precise guidelines in the week preceding the outing.
By train: from Brussels Central Station train to Namur (Luxembourg) and then to Dinant ( Libramont): 1h48

By car: from Brussels take the E411 and take exit 19 Huy and continue on the Chaussée de Dinant/N946. 99km/1h16. There is ample parking space near Dinant Station. Members/participants are kindly asked to consider car-pooling or communicate their willingness to give a lift to others who have no car.